Pharrell Williams: why has he made a 24-hour-long music video?
The songwriter, rapper, producer and fashion designer has capped a busy year with a bizarre world first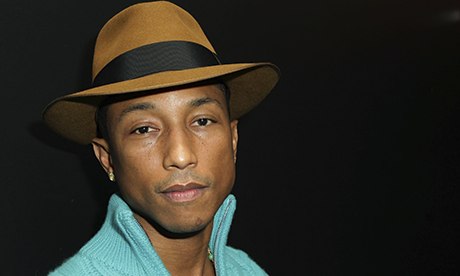 Age: 40.
AKA: just plain Pharrell.
Occupation: singer, songwriter, rapper, producer, drummer, fashion designer.
Really? I thought, with the advent of YouTube, most videos were now available 24 hours a day. This one is 24 hours long.
I don't have time to watch something like that. What happens in it?
I can't say I've watched it all myself, but
in the first half hour
it's just people dancing on a petrol station forecourt. Later on there are cameo appearances from Magic Johnson, Odd Future, Jimmy Kimmel and Steve Carell.
What's the song? An upbeat, catchy number called Happy, which features on the soundtrack of Despicable Me 2.
That won't work – the song would be way longer than the movie!The song itself is four minutes long and repeated on a loop for the video. By the end, Pharrell has exhorted the viewer to "clap along" 8,640 times.
No matter how catchy the tune, I bet you would really come to hate it after 24 straight hours. Actually, it doesn't take anywhere near that long.
Has Pharrell done anything else this year? He's had a very busy 2013. He got married – to model/designer Helen Lasichanh – and featured on two No 1 hits: Daft Punk's Get Lucky and Robin Thicke's Blurred Lines.
Did Pharrell say anything? Only that Get Lucky and Blurred Lines are both songs for "people who need a break". "Sometimes you need a Hallmark card," he added. "Sometimes you just need to shake your ass."
Do say: "Clap along if you feel like happiness is the truth."
Don't say: "Well that's 24 hours of my life I'll never get back."